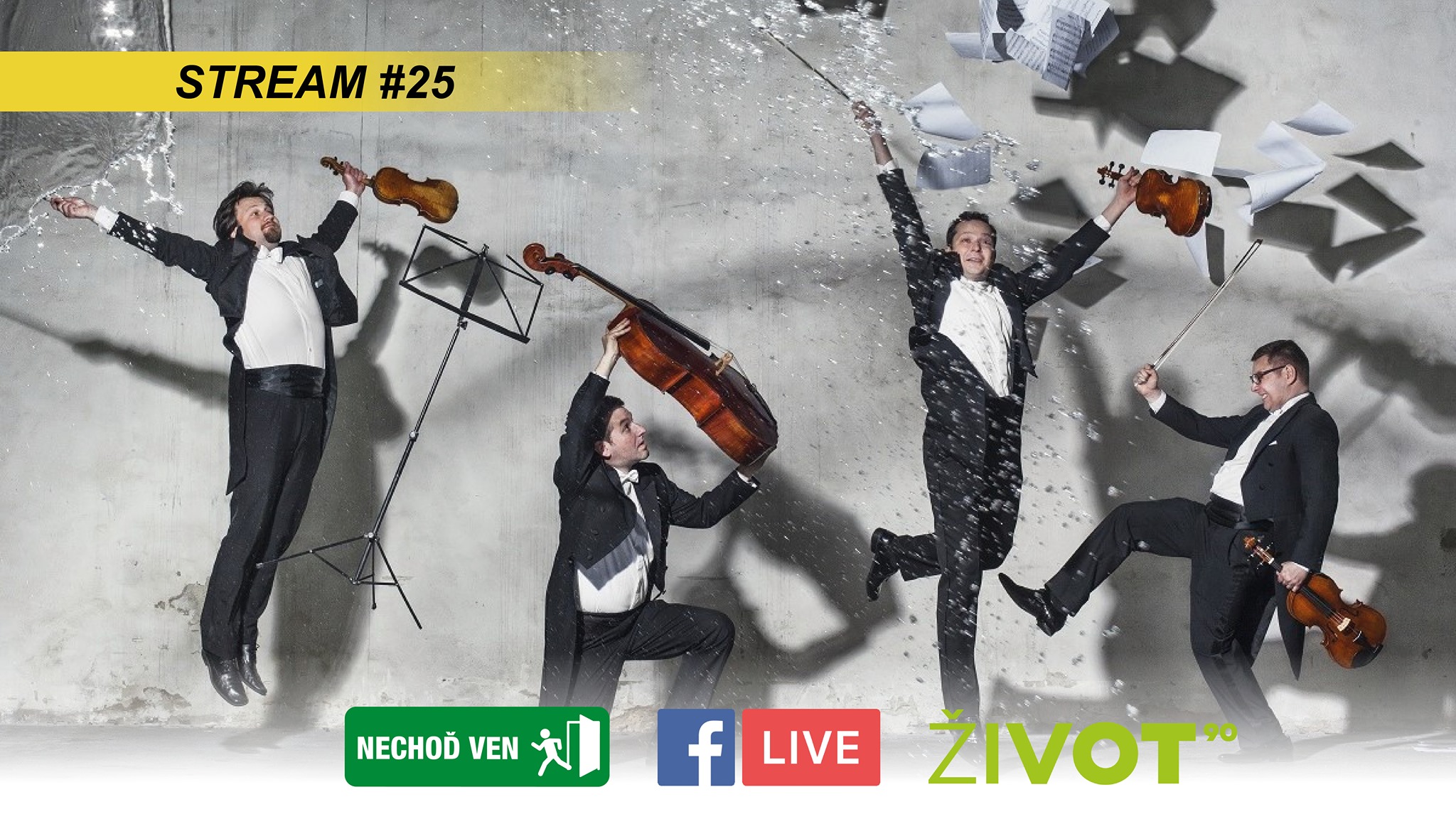 With a ticket only! LIVE: Epoque Quartet ft. Jan Kučera #nechodven
Stream #25 – with a ticket only!
Can't go to a concert? Let the music come to you! Watch a live stream broadcast from the currently closed At The Old Lady Jazz Club in Prague!
A live concert of the phenomenal Epoque Quartet, a stream with the number 25, will symbolically end the first batch of streamed concerts at #nechodven. As opposed to the other concerts, there won't be a virtual hat but instead the show will be available only after purchasing a ticket. However, the entire amount will still be divided in between the musicians, the production team and the foundation ŽIVOT 90.
The tickets are available at: https://nechodven.cz/p/?d=20200504
Please help us continue with this project by donating at: www.donio.cz/nechodven
Thank you very much.
===
The multi-genre ensemble Epoque Quartet won the prestigeous Prague Classical Music Award and the Czech TV award Classical Music of the Year in 2019. It has been active on the Czech scene for over 20 years. During that time, it has built a renome both home and abroad, extensively broadened the realm of string quartet repertoire in general and has become a top ensemble which is a much sought-for intepreter to cooperate with many excellent musicians from diverse backgrounds.
The quartet has given concerts in dozens of countries all over the world, including USA, Brazil and China. They are also known to the general public from the famous TV show "Stardance".
They have cooperated with many prominent artists in various genres, including the classical mezzosoprano Dagmar Pecková and the rock guitarist Michal Pavlíček and the multi-talented conductor and composer Jan Kučera who will join them tonight!
The personnel of the Epoque Quartet are:
DAVID POKORNÝ (violin), VLADIMÍR KLÁNSKÝ (violin), VLADIMÍR KROUPA (viola) a VÍT PETRÁŠEK (violoncello)
===
Live streams during the coronavirus epidemic are co-produced by the U Staré paní Jazz&Cocktail Club, Pozitiv s.r.o. and Bathroom production.