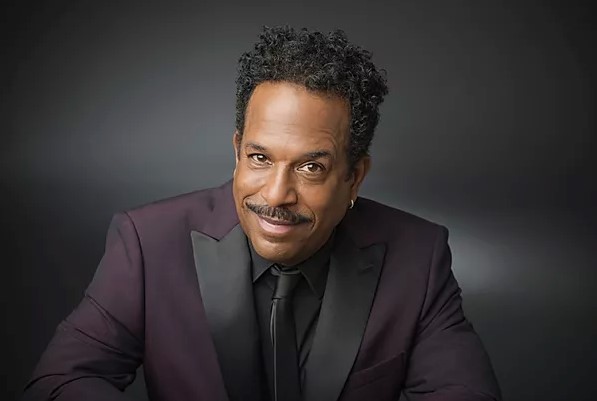 Záznam: Chuck Wansley Jazz Quintet #nechodven
Záznam přímého přenosu koncertu ze zavřeného klubu U Staré paní! Nemůžete jít na hudbu? Hudba jde k vám!
Born in Queens, NYC and raised in a jazz loving family, Chuck recognized his passion for entertaining and music at an early age.
He began his professional life with the international youth group Up With People traveling the globe for 4 years, entertaining world leaders and massive crowds on great stages such as the Royal Albert Hall, La Scala and Carnegie Hall.
As drummer & vocalist with the band Match, Chuck opened for global acts like Earth, Wind & Fire, Chic and Tavares.
Returning to NYC Chuck focused on a solo career, drumming for Martha Reeves, Mary Wells, Phyllis Hyman and innovative artist Tomek Lamprecht of Model Citizens fame.
He was a founding member of NYC's first eletro-hip hop group Warp-9, with 2 albums and 6 hit singles. Produced by Jellybean Benitez, Lottie Golden & Richard Scher, hits included Nunk, Beatwave and Light Years Away (Prism) and No Man Is An Island (Motown).
A move to California led to gig at one of L.A.'s favorite hangs, Simply Blues. It was there that he met the agent who employed him so often as lead vocalist and bandleader that he became known in town as The Wedding Singer, leading his band, Chuck Wansley After Hours for over 20 years.
In 2015 Chuck co-located to Prague to explore his love for jazz and big band swing. Passionate for R&B he also launched a 10-piece funk band in 2018. He performs regularly with his jazz quartet, guest stars at jazz festivals with big bands throughout the EU, stars in a Broadway-style show called the Original Vintage Orchestra, and continues to perform regularly as guest artist for jazz festivals throughout the USA.
===
Přímé přenosy v době koronainfekce společně realizují U Staré paní Jazz&Cocktail Club, Pozitiv s.r.o. a Bathroom production.